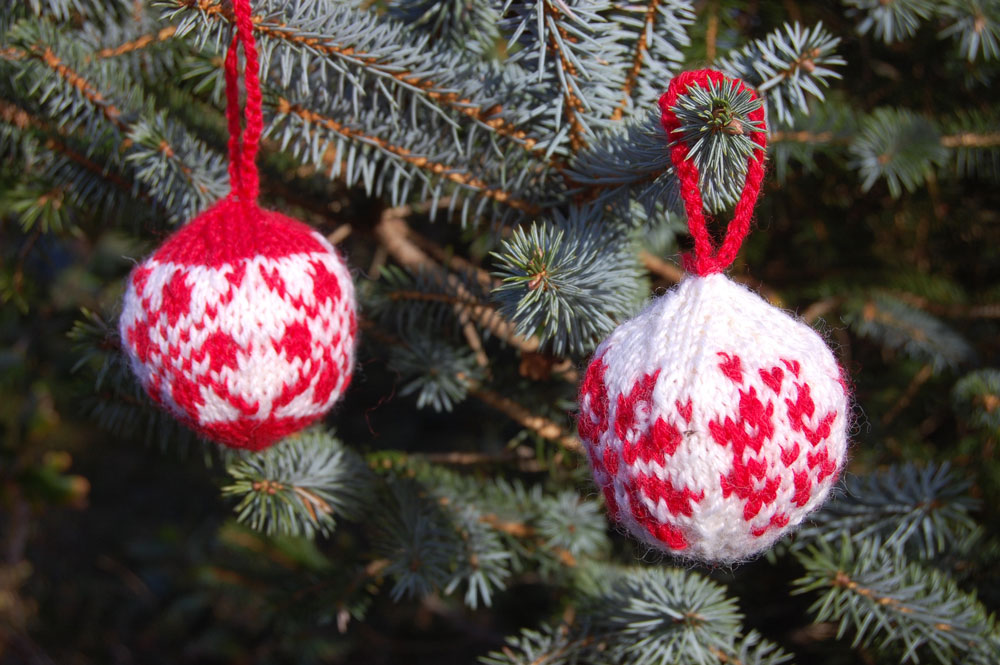 The word Julekuler is Norwegian and, translated into English, it means Christmas ball. The popular knitters Arne & Carlos have made the knitted Christmas tree balls with the traditional Norwegian pattern. They became popular with their first book Julekuler – Knitted Christmas balls in Europe, North America and even Asia. Everyone who wants to know how to knit christmas balls the spirited Julekuler Christmas balls will find a free basic knitting instruction and 24 different patterns designed by Arne & Carlos at Schachenmayr. If you do not have enough, you can create your own pattern with the Julekuler Designer.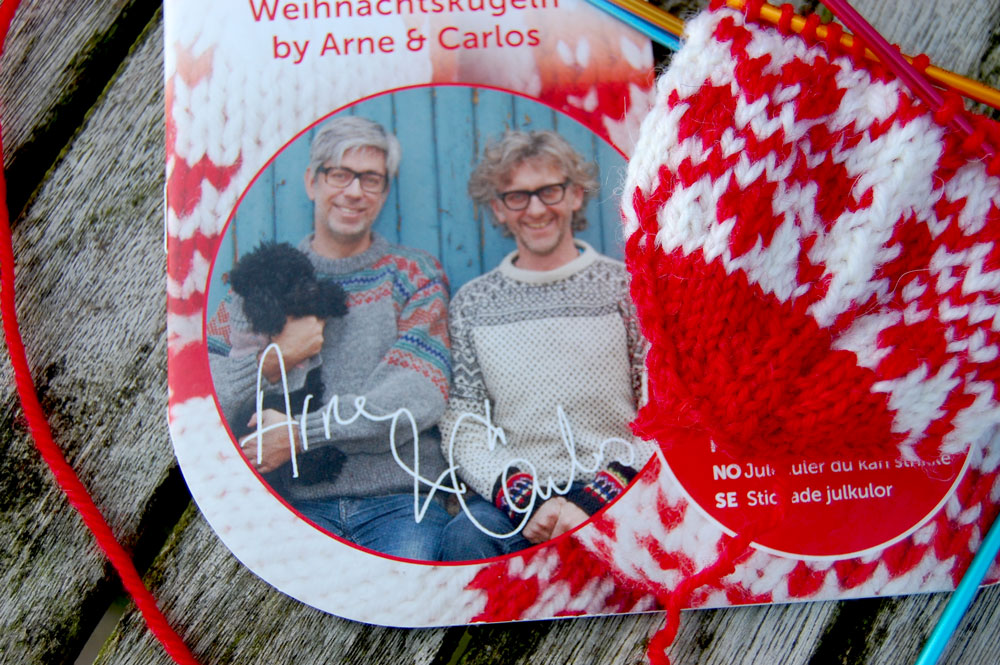 [vc_btn title="How to knit Christmas balls" style="classic" shape="square" color="turquoise" link="url:http%3A%2F%2Fde.schachenmayr.com%2Fnews%2Farne-carlos-julekuler||target:%20_blank|"]
[vc_btn title="Julekuler Designer" style="classic" shape="square" color="turquoise" link="url:http%3A%2F%2Fde.schachenmayr.com%2Fjulekuler-designer||target:%20_blank|"]
You should bring a little knitting experience if you want to knit the pretty Christmas balls. They are worked with a needle size 3 to 3.5 in rounds.
You need wool in two different colors. We have traditionally used Schachenmayr Originals Wool 125 in nature and cherry as indicated in the manual. Gray / White is also a chic combination. There are no limits to creativity.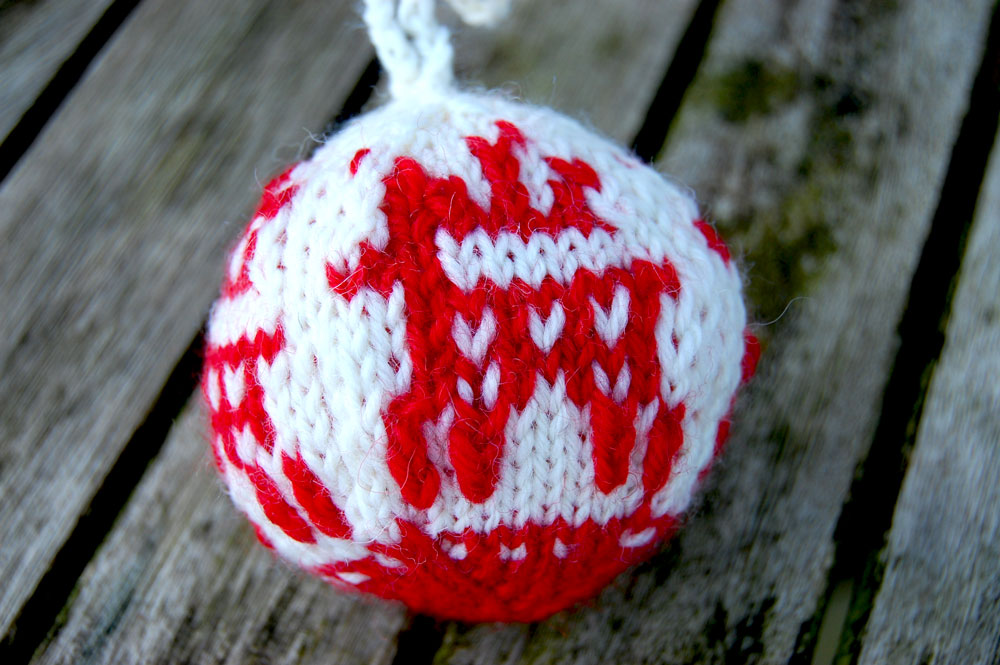 With the fairisle technique, the second woolen color is used to embed the pattern. The thread, which is not being processed at the moment, runs loosely behind the knitted stitches inside the ball.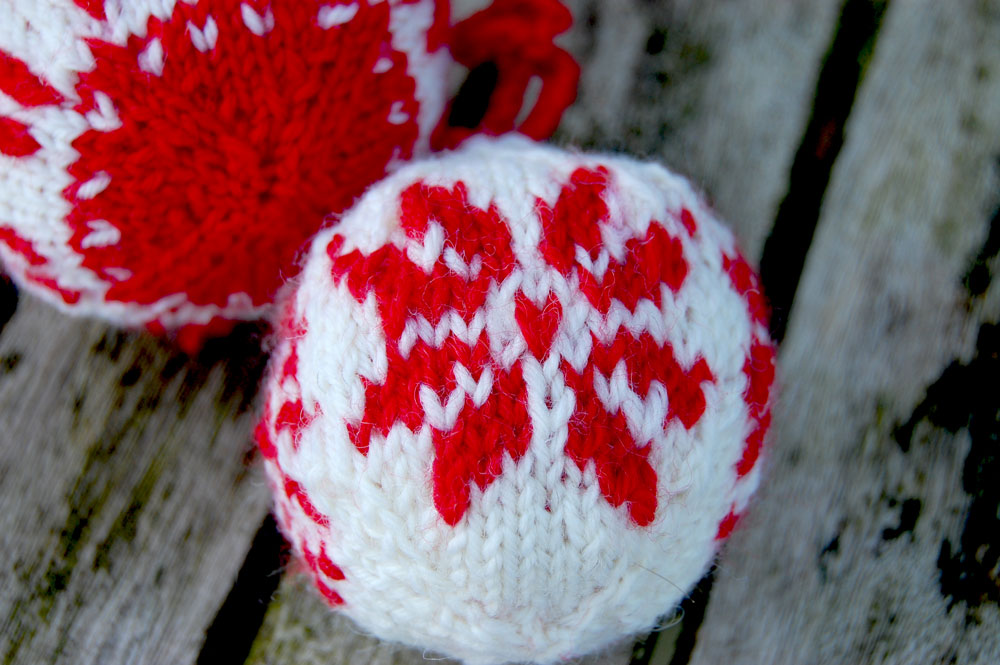 Knitted Chrismas Balls as an advent calendar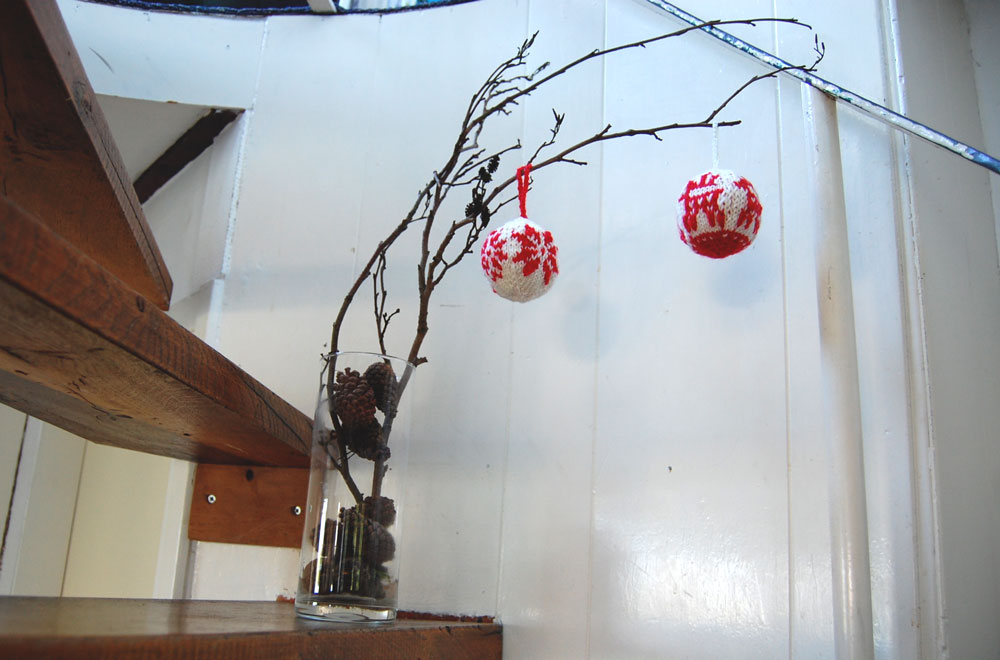 24 different patterns for 24 balls. There is the idea of equipping a constructive Advent calendar with Julekuler. Now you're wondering what is a constructive Advent calendar? The answer is quite simple:
Most advent calendars, whether purchased or made by themselves, are empty every day. After 24 days he is plundered. The constructive Advent calendar, on the other hand, is empty at the beginning of the Advent season and is equipped with an object every day. On the holy evening he is complete and radiates in all his splendor. The basis for this advent calendar form is a beautiful pine branch or even a thick branch from the forest, which is safely hung on a hook on the ceiling or in the living room window.
Julekuler at the Christmas tree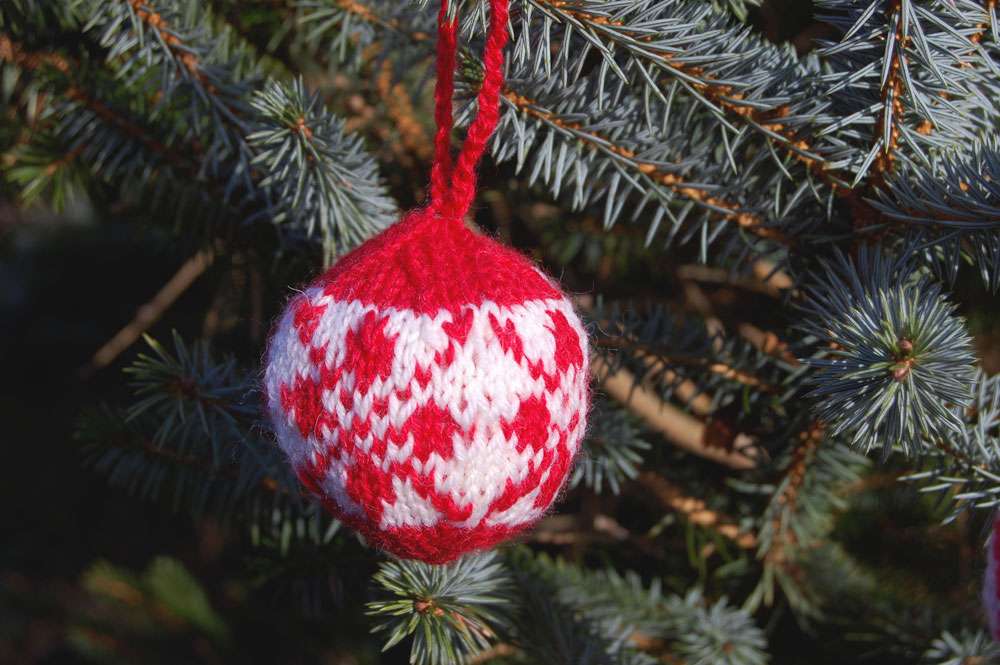 Just before the green of the Christmas tree, the knitted Christmas tree balls stand out very nicely. You do not have to go straight into mass production. The balls will be a joy when you have to knit more balls for several years, so you have exchanged all balls of glass for knitted Christmas balls after a period of time.
By the way: beside the Christmas season, the wool balls can be stored much better, because they can at most moths to body. So do not forget lavender bags or cedar rings.
Julekuler for friends
There are surely many adventurous use possibilities for the Christmas balls made of knitwear. One thing we would like to mention: How would it be to bring a girlfriend a julekuler as a souvenir to the cozy Advent caffeine drinking? This is definitely a good thing.
Julekuler for cats
In the photo shoots, we had a visit to Lilli, the kitten of our vacation house rental company. She also had fun with the julekulers.
Diese Diashow benötigt JavaScript.
The instructions for the Julekulers can be found on the Internet. The book of Schachenmayr is not to buy. We received it at our meeting with Arne & Carlos.